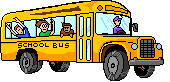 "Before we moved here we interviewed the schools;
and that determined where we made our home" Ana Webb
Florida's FREE Virtual Academy
Full K-12 curriculum, AP, Honors, & enrichment
Brevard's FREE College Tuition Programs
(Plan ahead - skip a year of high school)
Early Enrollment, Dual Enrollment, Apprenticeships
How to Choose a School
Quality schools are the BEST way to find a high-standards neighborhood.
Don't assume real estate and home values relate to school quality, they are just ONE indication.
Ask what the school offers that might serve your child's interests and special needs.
Be sure to enroll bright children in a school that challenges them. See warning below.
What competitions and awards have the students won lately?
Speak to the Principal. Look for high standards (expectations) and past accomplishments.
Check what schools your kids will likely graduate to, and those schools level of accomplishment.
In high schools, ask about the number of scholarships, Merit scholars, college-bound (or the appropriate group for your child) test scores.
Remember that average test scores are influenced by a number of factors that may not affect you, but they can give some indication of the overall standards of the school and its students.
How did your prospective teacher's class fare on last year's tests?
If you meet a teacher on the street, ask which schools get the best teachers, and why.
Understand that most people mistakenly say their school is the best, regardless of actual merit. Probe.
Check for clean facilities as one indication of high standards.
Check actual (not average) class sizes, but remember some large classes are effective.
Ask for the "incident" (crime) reports. Are small incidents tolerated/ignored?
What percent of teachers have degrees in their specific subject area? How many "out of field"?
How soon must homework be graded and returned? Is poor grammar/spelling tolerated?
Pick up a copy of the school's publication to see what's on everyone's mind.
Ask what percent of teachers still belong to a union. In Florida, only 1/3 belong.
A Nation At Risk detailed necessary reforms. How is this school doing?
Demand excellence! - American schools rank dead last in math and science. Learn the facts.
Be wary of "We're #1" syndrome that grips most schools, even when they are dead last.
Expect performance without grade inflation. Note incoming freshman scores at UCF.
You can only avoid Common Core by homeschooling thru a PRIVATE curriculum. provider.
Warning: Florida's measurement and bonus system encourages parents of bright students to enroll in a school that challenges them. School funding formula penalizes if the range of FCAT test scores is too great. Your child will be more welcome in a school where students attain similar test scores.
Moving mid-year? If you are moving in the middle of a school year and worry about impacting your children's grades, consider finishing the year in homeschool. It will ease the transition and give your child a jump on next year.
STANDARDS: The federal government has conspired with Big Education to cram a totally untested set of mandates down the throats of teachers and parents. Common Core, which morphs into other names as opposition rises, seeks to impose a "one size fits all" nationwide disaster. Follow the Money! Book publishers and testing companies developed a slick marketing campaign to sell the scheme, and sell billions of dollars of totally revised books and tests. Contents of the dumbed-down curriculum horrify those who have actually studied the changes in detail. Question: When you are dead last, why not FOLLOW what is working in 8 Pacific Rim countries who consistently score at the top, instead of trusting Washington, DC to divine where the untested bleeding edge of education ought to be? Detailed Policy Analysis. This bombshell video "Building the Machine" documents the Common Core promotional lies. It is devastating, especially the interviews of dissenting PhD's that were kicked off the review committee so supporters could falsely claim unanimous acclamation.



Category choices simply jump down this page to a section with matching color.
This guide is arranged to aid newcomers choosing where to live on the SpaceCoast. Many schools maintain web pages where you can get more information. Just click on their hyperlinks.
Virtual Schools & HomeSchooling

Khan Academy (all levels)
Completely free videos and exercises focused on creating a desire for learning. Challenges students to MASTER a broad range of subjects in a game-like environment. FREE
Brevard Virtual School (K-12)
Brevard bought curriculum from two providers K12.com (K-8), and Kaplan (9-12). Brevard mounted a fledgling effort to compete with the private providers and created their own virtual school. Compare curriculum! Virtual Schools are publicly funded - there is no tuition!
K12.com (K-8) 866-609-9574
Highest-scoring online school in Florida! Affiliated with Bill Bennett's Ką˛ International Academy K12.com. No longer selected as the K-8 provider for Brevard's public Virtual School (see below). Florida school districts have the option to choose the provider for their online programs. This list shows the waiting list for Florida counties that have chosen Ką˛. Tell Florida legislators to make more slots available! Till then, or if you do not qualify, you can purchase curriculum directly. Some parents give their students special courses as gifts!

K12 offers a full-time, comprehensive, mastery-based curriculum that eliminates boredom and leaves NO child behind. The program adapts to YOUR learning style. The full program includes:

Mastery-based courses prepared and enhanced by the finest teachers in the country.
Computer system with printer, loaned at no cost to each family
Internet connection charges reimbursed quarterly
All instructional materials, including textbooks, workbooks, planning and progress tools, maps, math and science supplies, CDs, and videos
An experienced teacher for guidance, support, and advice
Enrichment courses like PowerspeaKą˛ languages, digital photography, flash animation, game design
Online clubs. How cool is International Photography Club?
Educational outings to enhance lessons and build a sense of school community
Rolling monthly start dates - it is never too late to enroll

Curriculum meets high standards -- due to a core of classical books, and a self-improving feedback process rivaling any world-class company. But be vigilant against ANY morphing into Common Core.
International Virtual School 877- 512-7748 (Outside of the U.S.: +1-703-436-3316)
Accredited to higher international standards (like International Baccalaureate), with American-based content, currently available only in English. Facilities in Dubai, UAE, Malasia, Haiti, and adding more. Subsidiary of K12.com. Prestigious CITA- and SACS CASI-certified U.S. diploma recognized globally
Florida Virtual School (6-12) 407-513-3587
Another choice getting super results -- At 115,000 students globally, this is the biggest school in Florida, with very successful students! More than 90 middle and high-school classes. Rich Advanced Placement and Honors courses. Florida resident tuition is paid by the state.
Home Schooling
Today, the highest-quality choice is home schooling. Each child progresses at their fastest pace in each subject - without getting bored or left behind. There is no substitute for MASTERY-BASED learning! Your family is not tied to a school schedule, to a neighborhood school, or to Common Core. Training little yellow pencils in a Dewey/Mann asylum is obsolete. Schooling is for fish! (swimming in unison).
Progress Report 2009 says homeschoolers who participated in 15 standardized achievement tests scored 37 percentile points above public school students. Universities say their top entrance exam scores, and most successful students, come from homeschool. Most universities eagerly recruit homeschoolers. Here's shocking news from John Taylor Gatto, former New York Teacher of the Year, showing why every parent should seriously consider homeschool. And now homeschool can be FREE - see Virtual Schools above.
Socialization flourishes in homeschool Associations, away from the stampeding heard. When you meet a kid who can look you in the eye and carry an intelligent conversation, chances are they are homeschooled - try it. Myths About Online Learning may surprise you.
These are great resources:
Florida supports homeschooling -- see Department of Education Home Education page.
Building Choice.Org is designed to help implement and maintain public school choice programs.
Exodus Mandate encourages parents to leave government schools. Order The Harsh Truth About Public Schools.
The Army now offers qualifying home school graduates the same enlistment incentives as traditional high school graduates, including cash bonuses up to $40,000 for enlistments of three or more years and the Army College Fund, which provides up to $71,424 for college.
An online virtual Christian school for parents looking for a new option to teach their children at home or other remote locations.

Backed by the University's School of Education , ORU eAcademy delivers an academic program for grades 3-12 by combining multimedia-enriched curriculum on CD-ROM with Internet connectivity in a highly structured environment to help students stay on track and engaged with daily schoolwork.

877-ORU-3222

New Covenant Christian (K-12)

1990 W New Haven, Melbourne
Watch their impressive PowerPoint Presentation. Established 1983 as a private school for homeschoolers. All the advantages of private school AND home school. Traditional Texts, On-line Classes such as Rosetta Stone, Switched-On Schoolhouse, Site Classes, Action Groups, Mentors, Unit Studies, Parent Produced Materials. Tuition: $35-55/mo. This is a marvelous example of how churches can create a school ministry.

724-9603

Coastal Community School (K-6)

638 South Patrick Drive Satellite Beach 32937
The "community school" is a hybrid model that combines instruction at school and home for an optimal Christian education experience. Provides support of certified teachers who partner with parents in the guidance and delivery of curriculum and instruction.

720-4342
Parents, if you are interested in School Choice, click to view this link.
All phone numbers in area code 321
unless otherwise indicated
Schools: Contact us - We gladly report what makes your school different.
COUNTYWIDE

Liberty High School (9-12)

Palm Bay and Rockledge
Work at your own pace, small class size, one-on-one help, evening, home study

733-5889
COCOA

Bethel Christian Academy (K-12)

1950 Michigan Av.
A-BEKA

636-0883

Brevard Christian Learning Center (PK-12)

1869 Longleaf Rd.
Home Share Study Program, Homeschool Umbrella Covering School, Preschool (VPK Program), Title 1 Afternoon Tutor Facility, SAT Test Center, Apprentice Program, Two-Year College/Pre-requist Program

634-5365

Creative Learning (K-12)

823 D North Cocoa Blvd.
Focus on "special education", small class size, individuated program. Very successful with special needs students not thriving academically in a public school environment.

633-5511

Indian River Academy (K-12)

202 River Heights Dr.

632-4480

Seventh Day Adventist Christian (PK-8)

1500 Cox Rd.

636-2551

St Marks Academy (PK-6)

2 Church St.
Episcopal, class max=20, FCIS & FKC accredited, ERB test scores available

636-3782
COCOA BEACH

Cocoa Beach Christian (PK-6)

830 S. Atlantic Av.
A-BEKA curriculum. Certified Christian teachers. 6:30am to 5:50pm supervision.

799-0577

Our Savior Catholic (PK-8)

5301 N. Atlantic Av.
Computers, academics, athletics

783-2330

INDIALANTIC

Holy Name of Jesus Catholic (PK-8)

3060 Highway A1A
Child-centered caring Christian Community. Every classroom networked. CTBS scores in 85-88 national percentile

773-1630

Riverside Christian Academy (K-6)

3333 North Riverside Dr.

773-2522
INDIAN HARBOUR BEACH

Especially for Children (PK-8)

1230 Banana River Dr.
Montessori

777-1480

Especially for Children (PK-K)

455 E. Eau Gallie Bl.
Montessori

777-1198

New Covenant Christian (K-12)

1926 S. Babcock St
Established in 1983 as a private school for homeschoolers. All the advantages of private school AND home school.

724-9603
MELBOURNE FLORIDA

Adventist Church (K-8)

210 W. New Haven Av.

723-3848

American Academy (K-12)

1855 Lansing St.
9th graders score at 12th grade level in C.A.T., dual enrollment with Brev Community College

724-9603

Ascension Catholic (PK-8)

2950 North Harbor City Bl.
School of Excellence, - accredited by Florida Catholic Conference, all teachers certified, strong academic curriculum, extensive sports program, before/after school program, large selection of extra-curricular activities..

724-9603

Brevard Christian School (K-12)

1100 W. Dorchester Av.
Elementary: Strong phonics, accelerated reading program, computers, high achievement testing in math. Secondary: College oriented math/science program, state-of-the-art computer lab, 87% college-bound in '98. Sports for upper elementary thru high school. FHSAA affiliated, fully accredited with FACCS.

723-3631

5995 N. Wickham Road
Open to children of all faiths. Preschool through sixth, plans to expand a new grade level each year. First Brevard County private elementary school accredited by the Southern Association of Colleges and Schools. Low pupil-teacher ratio. Carefully developed core curriculum. Staff includes a P.E. teacher and Hebrew teacher. "Mommy and Me" held for toddlers up to 3 years of age.

773-8676

Brevard Learning Clinic (K-12, adult)

1900 S. Harbor City Bl.
Experience a one-to-one approach in teaching, enrichment and intervention focused on dyslexia, learning disabilities and academic problems.

254-7500

Calvary Chapel Academy (PK-8)

2955 Minton Rd. West Melbourne
A-BEKA & Bob Jones University curriculum providing a truly Christ-centered education in an environment which develops and encourages academic excellence, spiritual growth, and a lifelong love and desire for learning.

952-9673

Community Christian (PK-12)

1616 Ferndale Av.
A-BEKA curriculum. 1996 grade 6 SAT=89.8 . Dual enrollment Brev Comm College, interscholastic sports. Represented by over 35 local churches. Accredited - Association of Christian Schools International

725-7281

Country Day for Children (K-3)

1281 S. Wickham Rd.
Montessori

951-8005

Diamond Community School (K-8)

2802 Lipscomb St.

727-9436

Eau Gallie Christian Academy (K-3)

1660 Croton Rd.
Strong Phonics/Math. Hands-on learning. Computers, Bible, music. Certified teachers.

259-5588

2820 Business Center Bl

259-7200

Florida Air Academy (PK, 6-12)

1950 S. Academy Dr.
FAA is a premier co-ed Junior Air Force ROTC college prep day and boarding school for grades 6 - 12. 100% college acceptance since 1978. Academic excellence enhanced by Honors and AP programs, exciting electives, full athletic sports program, clubs, and special activities. Small class sizes with low student-teacher ratio. Fully accredited by both Florida Council of Independent Schools (FCIS) and Southern Association of Colleges and Schools (SACS). Now offering infant to toddler (up to 3 years old) Preschool on campus!

723-3211

Holy Trinity Episcopal (PK-12)

50 W. Strawbridge Av. & 5625 Holy Trinity Drive
Holy Trinity is two schools, fully accredited by Florida Council of Independent Schools, offering a rigorous curriculum that includes honors and advanced placement classes. Highly qualified faculty, low student-to faculty ratio and a successful program of extra-curricular and athletic activities.

723-8323

100 East Florida Av.
Full college prep includes Honors and Advanced Placement in English, Science, Math, History, Theology, and Foreign Languages. 1998 graduating class of 145 students earned $5.8 million in college scholarships.
Fully accredited by the Southern Association of Colleges and Schools.

727-0793

New Covenant Christian (K-12)

1990 W New Haven
Watch their impressive PowerPoint Presentation. Established 1983 as a private school for homeschoolers. All the advantages of private school AND home school. Traditional Texts, On-line Classes such as Rosetta Stone, Switched-On Schoolhouse, Site Classes, Action Groups, Mentors, Unit Studies, Parent Produced Materials. Tuition: $35-55/mo.

724-9603

New Covenant Christian (K-12)

4028 S. Babcock St.

724-9603

Our Lady of Lourdes Catholic (PK-8)

420 East Fee Av.
Excellence in Catholic education for over 45 years.

723-3631

Seaside Christian (PK-12)

399 E. Eau Gallie Bl.

773-8676

Suntree Montessori (PK-K)

2990 Business Center Bl.
ages 3-6

254-7500

Wade Christian Academy (K-12)

4300 North Wickham Rd.

259-1723

3150 Milwaukee Av.
ABEKA Curriculum. Before/after school care. Year round programs

725-7281
MERRITT ISLAND

Alpha Academy (PK-1)

3645 N. Courtenay
Multi-age teaching emphasizes God & family, hands-on methods, art, music, dance. Children work at highest level of their capability. Waiting list.

453-7077

Atlantic Inclusive Academy (PK-12)

5525 N. Courtenay
Accreditation in progress

455-2212

276 McLeod Street, Merritt Island
We cater to all 8 learning styles with creative teaching methods, leaving no students behind!
Accredited by NIPSA

459-3466

Divine Mercy Catholic (PK-8)

1940 N. Courtenay
World Champion - Odessey of the Mind. Also known for oratorical, math and science awards. National Blue Ribbon School of Excellence.

452-0263

Calvary Chapel Christian (PK-6)

3500 N Courtenay
Age 2 thru 6th grade, ACSI accredited. A-BEKA & Bob Jones University curriculum.

459-2900

Merritt Island Christian (PK-12)

140 Magnolia
College prep with advanced placement, honors. Fully accredited, Biblical teaching, character, leadership, service, JH, JV & varsity sports, 725 students

453-2710
MIMS

Florida Christian Academy (PK-6)

2395 Kentucky Av.

267-4443
PALM BAY

Covenant Christian (K-12)

720 Emerson Dr.
Fully accredited with Christian Schools of Florida and member of Association of Christian Schools International. Christian biblical excellence in an academic program complete with Advanced Placement and Honors Courses, athletics, and SAT scores 2 grade levels above average. 1999 graduates awarded an average of $18,080 per senior in college scholarships.

727-2661

Eastside Christian (K-12)

1465 Clearmonth St.

952-6683

Heritage Christian (K-12)

891 Coply St. SE

726-0366

Liberty High (10-12)

4610 Lipscomb St.

722-2882

St. Josephs Catholic (PK-8)

5320 Babcock Street, NE
Creates a Christian environment in which each student grows spiritually, intellectually, physically, socially, and emotionally in a flexible curriculum leading to personal fulfillment. Ask about accreditation, labs, and competitions that provide a rich experience.

723-8866

Victory Christian Academy (K-12)

100 Emerson Dr NW

984-0281
ROCKLEDGE

Educational Horizons Charter School (K-2)

3000 Fiske Bl.
Public Charter School. Specializing in children not progressing in current educational environment. Improve cognitive skills, reading and math, learning deficits.

635-9505

Rockledge Christian (PK-8)

2175 S. Fiske Bl
A-BEKA. PE, arts, sports, computers, electives

632-6966

Rockledge Montessori (PK-K)

3000 S. Fiske Bl.

639-2266

St. Marys Catholic (PK-8)

1152 S. Seminole Dr.
Computers, music, art, band

636-4208

Trinity Lutheran (PK-6)

1330 S. Fiske Bl.
Quality Christian education for 40 years. New facilities.

636-9146
SATELLITE BEACH

Keystone Academy (PK-3)

Students learn at their own level and pace. Twelve children in a class.

777-8445

Brevard Montessori (PK-K)

1130 South Patrick Dr.
Not-for-profit alliance of families and teachers working together to provide the community with a specially prepared environment geared to the size, pace and interest of children between the age of three and six. Focus: cultivate the child's own natural curiosity and love of learning

773-5437
TITUSVILLE

Lake Fern Montessori (K-2)

257 Aguinaldo Av.
Established 1981. Family-friendly environment. Comprehensive educational program.

268-3365

2600 S. Park Av.

267-1871

St. Theresas Catholic (PK-8)

207 Ojibway St.

267-1643

Temple Christian (K-12)

1400 N. US 1

269-1138

Titusville Christian (PK-12)

3155 South St.

267-8588
.

Brevard's government-run schools rank #1 among counties on the Florida Comprehensive Assessment Test (FCAT), behind some tiny counties near the Georgia border. FCAT measures broad performance goals.

Registration Normally, the school your child will attend is determined by your permanent residence, but a limited Student Accommodation Plan gives you the ability to request a different public school and 25% of students have taken advantage. Alternate and Choice Schools do not depend on your living nearby. School assignment should be discussed with the School Board office. See also District Maps. Florida Department of Education Choice Office

Schools of Choice vs. Charter Schools Two types of government schools attempt to differentiate their program from standard public schools in response to the School Choice movement. Those marked "Schools of Choice" are special-focus government schools allowed to uphold application criteria and acceptance standards. Charter schools operate privately under their own board of directors, free of most bureaucratic regulations, under a performance contract, or charter, that specializes in a different focus or method of delivery; however, Charters must accept all applicants if there is room. The school board supervises both of these "competitors". Both generally have a waiting list. Instead of selecting purely on merit, they unfortunately employ a lottery, but give preference to siblings.

When your child enters kindergarten or first grade you will be required to show a birth certificate. All new students must submit proof of residence, immunization records, and the results of a recent (1 year) physical. Most local doctors have the forms. At registration, the school will make arrangements for obtaining your child's transfer records. Social Security numbers are requested, but cannot be required.

Brevard Public School Calendar

Brevard Virtual School offers American Government, Economics, Personal Fitness, Life Management, FCAT Prep - 8th grade, FCAT Prep - 10th grade, SAT Preparation, BPS Service Learning, Latin I, Physics.

Florida Virtual School Orlando-based online school founded in 1997 serves 115,000 students worldwide, some full-time, some for supplemental classes, all tuition-free. Offers more than 90 middle and high-school classes, from basic algebra to Advanced Placement and Honors. All meet Florida standards and are taught by certified teachers. The school caters to a wide range of academic abilities, but students do best with a good dose of self-discipline.

Sunshine State Standards - Basic Florida Department of Education curriculum CAUTION: Common Core has corrupted these standards. See International Standards and do your research on higher standards before committing to a curriculum.

Governor's Accountability Report Grades by School

Location map Boundary map Assigned School attendance zones
High Schools
Phone
area 321
SAT score
Seniors '98
Verb-Math
SAT score
Seniors '02
Verb-Math
SAT score
Seniors '04
Verb-Math
SAT score
Seniors '07
Verb-Math-Writing
Schools of Choice

v


Application criteria, acceptance standards

Highest combined score in red

Astronaut Titusville
264-3000
517-502
517-523
518-321
534-517-521
Bayside Palm Bay
956-5000
new
491-492
502-502
490-498-468
Cocoa
632-5300
455-470
474-481
471-476
476-496-466
Cocoa Beach
(International Baccalaureate)
783-1776
474-500
530-539
554-553
545-561-534
Eau Gallie
242-6400
493-501
503-515
497-499
496-579-478
Edgewood Jr/Sr Merritt Island

v


College Prep
454-1030
new in '03
new in '03
first senior class in '06. See Middle Schools below.
542-548-517
Melbourne
952-5880
515-511
526-524
511-511
515-517-496
Merritt Island
Scores Diluted by Edgewood
454-1000
535-539
502-511
511-525
502-523-476
Palm Bay
952-5900
487-505
506-517
496-501
490-503-470
Rockledge
(Cambridge International curriculum AICE)
636-3711
494-506
503-515
498-502
502-504-491
Satellite Beach
Communications Technology
779-2000
524-534
523-533
550-536
529-539-510
Titusville
264-3100
505-507
511-504
506-504
520-510-492
West Shore Melbourne

v


College Prep
242-4730
new
566-568
569-575
570-580-547
Location map Boundary map Assigned School attendance zone
Middle Schools
(grades 7-8) City
see also Charter Schools
Phone
area 321
FCAT
2002
Grade 8
Verb-Math
FCAT
2005
Grade 8
Verb-Math-Sci
FCAT
2008
Grade 8
Read-Math-Write-Sci
Schools of Choice marked with

v


Application criteria, acceptance standards

Statewide

Florida Virtual Academy (K-8) v
Charter School affiliate of Bill Bennett's K12.com.

866-512-2273
ext 7305
in '03
325-331-343
Central W. Melbourne
242-6440
299-310
308-322-313
317-329-297-316
Clearlake Cocoa
633-3660
300-313
305-318-304
306-312-267-301
Cocoa Beach Jr/Sr Ranked #18 in Fla.
783-1776
319-329
324-335-345
342-352-334-353
DeLaura Satellite Beach
773-7581
337-343
336-347-351
341-349-354-350
Edgewood Jr/Sr Merritt Island v
College Prep. Ranked #43 in nation, 6th in Fla.
454-1030
in '03
337-357-366
352-368-356-370
Einstein Montessori Cocoa
631-9876
new
246-264-285
Hoover Indialantic
727-1611
333-343
329-342-344
334-349-324-347
Jackson Titusville
269-1812
308-318
311-323-321
316-328-288-317
Jefferson Merritt Island
453-5154
333-343
322-334-336
327-343-330-341
Johnson Melbourne
242-6430
308-318
312-332-322
321-338-291-327
Kennedy Rockledge
633-3500
307-315
310-326-315
317-326-302-313
Madison Titusville
264-3120
297-308
306-325-306
313-329-288-319
McNair Cocoa
633-3630
301-311
302-316-305
314-325-296-313
Odyssey (charter) Palm Bay
Montessori programs help each child reach peak performance and achieve a balance of intellectual, emotional, physical, and spiritual skills. Performance School
733-0442
new in '05
292-323-285
313-328-291-310
Palm Bay Academy
charter
984-2710
new
340-343-357-341
Palm Bay
Community Charter
new
300-320-287-302
Rivers Edge (charter) Palm Bay
729-0500
new
286-285-267
304-304-290-278
Sculptor (charter)
Gifted
264-9991
325-322
331-340-339
326-340-320-343
Southwest Palm Bay
952-5800
313-319
314-331-321
317-332-307-318
Space Coast grades 6-8 Cocoa
638-0769
314-326
309-324-312
315-328-319-324
Stone Melbourne
723-0741
288-298
308-322-308
315-327-300-315
West Shore Jr/Sr Melbourne v
College Prep
242-4730
348-356
346-367-380
362-371-363-383
Location map Boundary map Assigned School attendance zone
Elementary Schools
Phone
area 321
FCAT
2002
Grade 5
Verb-Math
FCAT
2005
Grade 5
Verb-Math-Sci
FCAT
2008
Grade 5
Read-Math-Sci
Schools of Choice marked with

v


Application criteria, acceptance standards

Statewide

Florida Virtual Academy (K-8)

Successor: Brevard Virtual (next entry)

866-512-2273
ext 7305
in '03
336-342-320
342-343-340

Countywide

Curriculum provided by K12.com

Statewide

Personalized curriculum delivered at home

(800) 382-6010
in '03
323-317-314
324-335-333
Cape Canaveral
Cape View
784-0284
288-326
315-342-328
311-332-330
Cocoa
Atlantis
633-6143
311-336
313-322-311
317-351-337
Cambridge Magnet
633-3550
264-306
290-323-288
285-311-290
Challenger 7
636-5801
303-335
333-342-339
327-347-344
Endeavor Magnet
633-3545
236-271
266-299-262
292-313-293
Enterprise
633-3434
306-334
325-337-325
317-342-336
Fairglen
631-1993
298-326
314-331-326
318-348-338
Saturn
633-3535
282-321
311-339-323
302-341-323
Cocoa Beach
Freedom 7 International Studies v
Foreign language and world cultures, higher curriculum
(highest combined score)
868-6610
382-383-375
376-408-391
Theodore Roosevelt
868-6660
305-327
339-346-343
329-353-343
Indialantic
Indialantic
723-2811
323-350
345-354-356
329-348-346
Indian Harbour Beach
Ocean Breeze
779-2040
312-340
349-351-349
332-350-346
Melbourne Florida
Allen
242-6450
288-319
313-345-319
Creel
259-3233
302-332
322-335-321
315-339-326
Croton
259-3818
286-316
318-345-330
314-334-346
Educational Horizons (charter) 1-5
Montessori curriculum. We realize growth is different for every child, and we give children the opportunity to grow at each child's individual rate.
729-0786
no grade 5
Harbor City
254-5534
301-321
297-308-302
298-326-314
Longleaf
242-4700
315-349
344-355-333
357-379-373
Meadowlane
723-6354
309-336
340-354-346
327-352-343
Quest
242-1411
new
338-351-338
343-356-357
Sable
254-7261
310-341
314-332-315
299-325-313
Sherwood
254-6424
306-325
322-338-327
326-342-337
Suntree
952-5858
329-348
337-350-337
354-371-364
University Park
723-2566
287-321
301-312-297
289-319-292
West Melbourne School for Science

v

956-5040
new
362-357-370
357-382-384
Melbourne Beach
Gemini
727-3090
324-350
352-363-348
352-372-380
Merritt Island
Audubon (highest combined score)
452-2085
323-367
352-367-349
329-373-353
Lewis Carroll
452-1234
309-333
330-342-324
328-350-341
Gardendale
National Blue Ribbon School of Excellence
452-1411
308-332
316-336-321
319-348-333
Mila
454-1070
303-328
306-331-324
298-324-311
Stevenson School of the Arts

v


Academics through visual arts, music, drama, dance.
454-3550
359-362-360
373-387-390
Tropical
454-1080
322-350
335-353-330
336-369-365
Mims
Mims
264-3020
304-325
315-340-314
312-336-330
Pinewood
269-4530
279-310
309-343-317
319-348-331
Palm Bay
Columbia
676-1319
290-312
313-325-307
309-320-336
Christa McAuliffe
768-0465
289-313
307-323-307
306-332-322
Discovery
951-4920
283-309
314-334-313
302-322-314
Jupiter
952-5990
269-297
299-324-301
306-330-322
Lockmar
676-3730
311-337
340-343-332
327-345-342
Odyssey (charter)
Montessori, holistic core curriculum, small classes, innovative facilities, small community school.
733-0442
340-312
309-333-302
319-346-319
Palm Bay
723-1055
284-301
301-324-294
300-337-305
Palm Bay Academy (charter) K-5
Gifted. Enriched academic environment
984-2710
329-318
328-340-331
331-365-352
Palm Bay Community (charter)
301-310-303
Port Malabar
725-0070
317-350
317-341-332
316-349-348
River's Edge (charter) K-10
Combined Stepping Stones & Milestones. Tech-based for "at risk" kids
251-241
253-285-254
261-285-258
Riviera
676-4237
282-308
310-319-302
300-324-301
Royal Palm (charter) K-3
Average to gifted students, core knowledge curriculum 16 students per class.
723-0650
no grade 5
no grade 5
337-340-331
Turner
676-5700
290-315
299-318-314
296-309-297
Westside
956-5050
286-318
304-321-308
316-331-321
Rockledge
Andersen
633-3610
304-327
322-339-321
308-343-319
Educational Horizons (charter) 1-4
Offers basic and exceptional curriculum.
635-9505
no grade 5
no grade 5
no grade 5
Golfview
633-3570
271-306
303-324-311
299-318-299
Williams
617-7700
300-319
322-341-323
335-365-356
Satellite Beach
Sea Park
779-2050
313-338
320-344-325
316-344-338
Holland
773-7591
322-350
344-345-344
358-369-372
Surfside
773-2818
319-347
339-350-338
342-355-354
Titusville
Apollo
267-7890
321-356
317-340-316
325-358-341
Campus Primary (charter) K-5
Multi-age developmentally appropriate grouping to suit each child. Uses alternative hands-on materials. Adjacent to "The Sanctuary".
269-1234
no grade 5
309-327-312
322-339-330
Coquina
264-3060
268-277
290-305-298
304-327-317
Imperial Estates
267-1773
287-308
329-327-319
318-329-317
Oak Park
269-3252
298-324
316-334-325
325-342-330
Riverview
269-2326
276-299
303-327-312
297-329-305
Sculptor (charter) K-8
Gifted. We believe that true self-esteem is directly dependent on academic success. All students are expected to achieve academic excellence while being introduced to a variety of fine arts.
264-9991
354-329
314-337-316
340-345-344
South Lake
269-1022
288-315
309-339-314
288-329-321
Viera
Manatee
433-0350
321-356
317-340-316
338-356-343
State Average
303-329-326
305-333-310
Source: http://fcat.fldoe.org/#reports
Exceptional Education

.
All Brevard
area code (321)

Awesome Math Tutor

Jim Drake

634-5170
Melbourne Florida

3712 N. Wickham Rd.

255-0662

KnowledgePoints Suntree

6450 N. Wickham #102 Claims: individual toutoring, proven results backed by Success Guarantee

254-3323

Brevard Learning Clinic

1900 S. Harbor City Bl

676-3024
Merritt Island

Sylvan Learning Center

335 S. Plumosa St.

452-8545
Palm Bay

KnowledgePoints Palm Bay

160 Malabar Road #112 Claims: proven results backed by Success Guarantee

726-8898
Rockledge

Brevard Learning Clinic

134 S. Woods Dr.

632-1672
.
area code (321)

41 E. Merritt Av., Merritt Island


453-6253

150 W. University Av., Melbourne
Kennedy Space Center
Patrick AFB
Florida's second largest private college appears in Peterson's Guide under Top Colleges for Science. It offers 120 degree programs to 4100 students in schools of Engineering, Science & Liberal Arts (with specialty in Physics and Space Sciences), Aeronautics, Management, Psychology, and Extended Graduate Studies.

768-8000

2401 N. Harbor City Bl., Melbourne 32935
Master, Bachelor, Associate in business, computer, travel/tourism, accounting, film/video, criminal justice, medical assisting, paralegal, pharmacy

253-2929

475 South John Rodes Bl., West Melbourne
Comprehensive Liberal Arts college rated among the top Universities in the South

726-0432

Deland
Graduate degrees in counseling, education, comprehensive Liberal Arts college

(800) 688-0101

1519 Clearlake Rd., Cocoa
Features the Solar Energy Research Center

632-0067

Alafaya Trail at University Blvd., Orlando
Major state university (among 10 largest with 45,000 students, 76 majors) and $100 million in sponsored research grants within one hour commute. Several programs lead the nation: Business School innovative curriculum now copied nationwide, Modeling & Simulation, Hospitality, Film & Digital Media, Solar Energy. Optics and Photonics patents anchor "Silicone Valley East". Thriving Central Florida Research Park incubator links technology to the business sector. Average incoming freshman GPA is 3.8 (1/3 have 4.0 or better), SAT 1167, ACT 26. Wow!

823-2000

701 S. Babcock St., Melbourne
1415 Chaffee Dr. Titusville
Organizational Management Bachelor. Evening & weekend classes

(800) 520-2322

150 N. Sykes Creek Parkway, Suite 200, Merritt Island
and locations around Brevard
Private, non-profit, regionally accredited graduate school with MBA, MA, MS degree programs in business, computers, counseling, management, and human resources. Evening and weekend classes on accelerated schedule allow completion in as little as 15 months.

449-4500
area code (321)

Daytona Beach

(904) 255-1401

1519 Clearlake Rd., Cocoa

632-1111

1200 West Int'l Speedway Bl., Daytona

(904) 255-8131

1140 School Av., Patrick AFB
Grad & undergrad programs accommodating working adults

783-5020

Lakeland

(941) 680-4111

3209 Virginia Av., Fort Pierce

462-4700

701 S. Babcock St., Melbourne
Offers AA, AS, BA, BS, and MBA, Associate of science and arts degrees in medical assisting, computer programming, computer engineering, information systems, paralegal, accounting, business, public administration, hospitality, health service

255-2255

100 Weldon Bl., Sanford

328-4722

600 West College Dr., Avon Park

(941) 453-6661

190 South Orange Av., Orlando

299-5000
(321)
Phone

Melbourne Florida

952-5883

Merritt Island

454-1000

Palm Bay

952-5914

Rockledge

633-3575

Patrick Air Force Base

784-1911
.
Brevard's FREE College Tuition programs
(skip high school senior year)
Early Admission to College - Skip senior year of high school! Complete required courses (except one credit in English) with only a 2.5 GPA and you can enroll in college (and still participate in your high school activities). Apply for early admission to most state colleges and universities and Brevard will pay for the first year tuition, fees, and books!

Dual Enrollment and Youth Apprenticeship programs allow you to earn free college credits before senior year.

More Information: School Board University of Central Florida Success Story

If you appreciate this useful information, thank us by clicking

This page is another relocation service of

®
Florida's SpaceCoast Homes and Real Estate Listings
Search for Homes Now

Retriever

Click for entire
Brevard County MLS
Instant Home Finder with Pictures
Click to
Get Instant Updates


Big Pictures, home details


Selected Properties
---
---