| | |
| --- | --- |
| Meet Richard Webb | |
Buying? - Buy with an expert.
Selling? - Go where the buyers go! 4Brevard.com

It is our pleasure to introduce you to Richard Webb - our real estate expert for Brevard County. After extensive research, Webb was chosen (out of thousands of agents), as one of the most successful and qualified Real Estate professionals in the country! Plus, he is completely devoted to making sure that you and your family have the absolute greatest real estate experience possible - and hundreds of satisfied customers agree!

Webb possesses the research expertise, attention to important details, and creative deal-making skill that gives you a competitive advantage when buying and selling property. He works in a family team offering 35 years experience as full-time Realtors and real estate investors, and brings robust expertise as a Trust Officer, Insurance VP, Business Systems Engineer, and Programming Manager at Cape Canaveral Launch Base Support. (see Qualifications below)


Thank you for giving me the opportunity to present my credentials and those of the Coldwell Banker Paradise/Ed Schlitt team of real estate professionals
COLDWELL BANKER NETWORK
Nationwide, Coldwell Banker sells 52% of all homes over $1 million, and through our Services Guarantee we bring that same level of excellence to every transaction. Ed Schlitt's market share in Indian River County is 50% higher than our nearest competitor, proving that we developed a successful process for buying & selling homes, and have been trusted to do so for 53 years. Names like Linda and Steven Schlitt, Mike Jaffe, and Ken Bradley are legendary in Florida real estate circles and part of the team expertise we offer.
For Buyers: We provide original research and direct access to the Realtor's MLS database to save buyers time and money on their purchase. We know the neighborhoods, where to find the right home, and how to negotiate the best deals.
For Sellers: We are an extra-service marketing team that invests the money necessary to give you the broadest exposure, resulting in the best possible net result to you. NOBODY else gives you this broad exposure!!! In today's tough market, exposure is critical, and you must stand out!
INTERNET MARKETING
Currently 91% of buyers start their search on the Internet. 4Brevard.com website is geared toward BUYERS and we've logged a remarkable 18,000 targeted visits per month due to top placement in all the major search engines for Brevard keywords buyers are likely to use when searching for a property. We attract worldwide home seekers by providing Brevard Market Trends backed with graphs and data, informative pages on mortgages, credit, schools, jobs, neighborhoods, and a plethora of information vital to BUYERS. In addition to the usual MLS outlets, we purchase placement on Google Base, Homes.com, Trulia; Vast, Homeseekers, Homepages, Hotpads, VisualTours, and for qualifying homes - Unique Global Estates. We also purchase premium listings at the high-volume ColdwellBanker.com and Realtor.com to increase exposure for our sellers. The Coldwell Banker brand is recognized worldwide for quality and high standards.
Click to check out my Virtual Tour Marketing which showcases properties and improves placement on the above sites. We believe that if you compare my architectural photography and descriptive poetry to that of other Realtors you will find a vast difference in the quality of our marketing.
PRINT ADVERTISING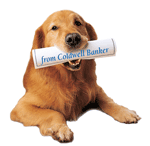 Coldwell Banker Paradise / Ed Schlitt Buyers Guide is the largest guide in Brevard and Indian River Counties, augmented by a quarterly pull-out insert in Homes & Land Magazine (click to view an interactive virtual copy with our homes in the middle insert, conveniently sorted by price). We circulate to the widest audience (42,000 copies) in 1100 prime locations like Publix, 7-11, restaurants, and Realtor offices from Merritt Island to Cocoa Beach, Melbourne, Sebastian, Vero Beach, St. Lucie County, Ft. Pierce, West Palm Beach, Orlando, and Miami.
BACKGROUND
My experience brings significantly more proficiency to your side of the relocation process than other Realtors can offer. Put my expertise to work for you!
Clients say these qualities are most important in their agent. What do you value most?
CREDENTIALS
Top Producing Agent with Realtor assistant
Author of Brevard Market Trends and Brevard Real Estate Magazine
Former Vice President - General Insurance Company information systems, actuarial statistics, ratemaking.
Former Programming Manager - Cape Canaveral Launch Base Support
BBA University of Miami, MBA studies at Florida International University, Adjunct professor at Miami Dade Community College
Owns Properties in Merritt Island, Titusville, Rockledge, Port St John & Palm Bay. Also buys/sells in Canaveral, Cocoa Beach, Satellite Beach, Melbourne Beach, Viera and most Brevard County neighborhoods
QUALIFICATIONS
Trustworthy - Bank Trust Officer for 10 years at Miami Beach First National Bank
Knows the Process and Rules - Licensed Real Estate Professional, and investor. Extensive legal and accounting experience
Responsive - Answers phone from 9am to 10pm. Successful grown daughters means more time to devote to YOU
Market Knowledge - Authors and publishes Brevard Market Trends
Communication Skills - Builds long-term customer relationships. Showcases properties in words and pictures that tell the story. See examples at my Hotlist.
Negotiation Skills - Making a creative deal work for you is the most enjoyable part of my business
EXPERTISE
Marketing Luxury Properties - Respected by network of successful people with high standards, and resources
Waterfront Specialist - Knows oceanfront, Intracoastal Indian River, Banana River - this boater can help you navigate Brevard's 230 miles of coastline with tricky channels, low bridges, shallow waters
Buyer Representative - LISTENS to what buyers want, and finds it
Quality Construction and Florida landscape - Knows what to look for in evaluating a home
Vacation/Second Home - Finds low-maintenance opportunities
Retirement - Finds the right communities and amenities matching your new lifestyle, gets you plugged in
Corporate Relocations - Certified by Cartus, the largest relo company
County-wide Neighborhoods - Most Realtors specialize in limited neighborhoods, I've worked the entire county
Web Marketing - Since 1997 Brevard Real Estate Magazine, Brevard Market Trends, School Selector and Job Finder make 4Brevard the high-visibility place where BUYERS go to find a home.
Buying? - Buy with an expert.
Selling? - Go where the buyers go!
Please call if you would like me to help you buy or sell a home, or if you have questions. I look forward to working hard in a mutually rewarding business relationship.
Thank you for choosing me.
Search for Homes Now

Retriever

Click for entire
Brevard County MLS
Instant Home Finder with Pictures
Click to
Get Instant Updates


Big Pictures, home details


Selected Properties
®
Waterfront Experts

Let our team help YOU relocate to
Orlando's Seaside Suburbs
40 minutes due east
Richard & Ana Webb
(321) 480-5514
9am to 10pm

eMail: Webb@4Brevard.com
VideoPhone: webb4Brevard