MEDICAL CHOICE IS A
FUNDAMENTAL
CONSTITUTIONAL FREEDOM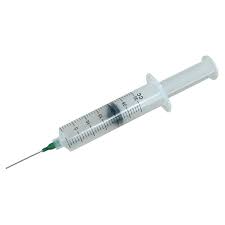 You can be FORCE VACCINATED BY ANY MEANS NECESSARY under this unconstitutional law! Read it.
We need legislators to insert this amendment in likely-to-pass legislation
Any discrimination on the basis of VACCINATION STATUS is prohibited
Government is using the private sector as a back door to enforce unconstitutional mandates by government. NO American citizen should be subjected to intimidation or pressure (by government or surrogates in the private sector) into taking vaccines in order to use public accommodations, go in a store or office or school, access services, maintain hospital privileges or a job, or do financial transactions. Businesses are planning these limitations, and patents for enabling technology like nanochips and smart-dust exist. Microsoft's international Patent wo/2020/060606 filed in the World International Patent Organization on 3/26/2020 "Cryptocurrency system using body activity data" (vaccination status) harbingers a dangerous totalitarian Government-Business partnership.
Give this Disclosure Form to your employer NOW, if concerned about forced vaccination.
Ask a doctor - If a someone has antibodies against Covid, should they be compelled to get a Vaccination Certificate in order to work in a hospital? How about if they have personal/professional reservations about this vaccine? World Health Organization Chief Scientist Swaminathan acknowledged lack of evidence that vaccines inhibit transmission. Whether or not your personal preferences are to take a vaccine, it is a PRINCIPLE of American values that we respect people's personal choices. My Body, My Choice! We can protect the public by teaching how to build immunity, but never force a vaccine.
New England Journal of Medicine article: "The current status of mRNA vaccines is EXPERIMENTAL and therefore prohibited by the international Nuremberg Code" which carries a death penalty.
The Americans With Disabilities Act (ADA) may also prohibit discrimination, but we never know what renegade judges will dictate.
Take a mighty stand to get us back to Constitutional core values.
Please contact legislators and the governor, and ask for their commitment to push this amendment in multiple pieces of legislation. They refused to do it in the 2021 session.
Request that Senate and House members on medical-related committees insert this amendment into fast-track relevant legislation.
Protect yourself and others. Send this form to employers, and follow-up on a response.
America's Frontline Doctors Medical Discrimination Petition
659,000 signatures so far. Add yours. This issue has legs (public support).

Florida Bills Filed
These bills showed some good intent, but were too narrow - aimed only at government, not business. Our one-line Amendment could go into any fast-moving relevant legislation, but not one Republican agreed to try.
Rep Anthony Sabatini, proposed to remove the word vaccination from the law (see below), but his bill would still allow businesses to stomp on our freedom.

HB6003 by Rep Anthony Sabatini 352-989-9100 only proposed to remove authority of State Health Officer to order forced vaccinations in 381.00315 FS

SB364 by Sen. Joe Gruters 941-378-6309 only applied to government, with too many qualifiers. Keep it SIMPLE.

The following bill was a grotesque assault on religious and personal freedom by removing longstanding religious exemptions.
SB1936 by Democrat Senator Lauren Book