If you appreciate this information, please click


Major Brevard County Employers
We do our best to keep links updated but...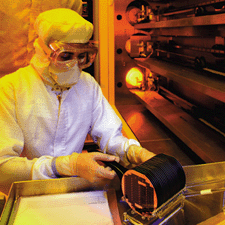 Webmasters may move the page and not tell us.
Try deleting the end of the link, working backwards till you get thru.
Please eMail us about bad links! Thanx.
Local
Employees
High Tech / Aerospace Employers (see below)
38,500
Patrick Air Force Base
Air Force Acquisition Civilian Careers
16,280
Brevard County School District
9,000
HealthFirst
6,400
Brevard County Government
2.500
Holmes Regional Medical Center
2,500
Wuesthoff Health Systems
2,400
Publix Supermarke
2,850
Wal-Mart
2,620
Winn Dixie Supermarket
1,830
Parrish Medical Center
1,050
Sea Ray Boats
1,000
Brevard Community College
960
City of Melbourne Florida
780
Florida Institute of Technology
740
Cape Publications
590
City of Palm Bay
580
Florida Power & Light
500
City of Titusville
500
Delaware North Parks
700
Excell Agent Services
440
Johnson Controls
406
Osler Medical
380
Omni Healthcare
375
Space Coast Credit Union
347
Percepta (call center for Ford Motor Company)
289
High Tech / Aerospace Employers
Local
Employees
United Space Alliance
800
Harris Corporation
6,700
Space Gateway Support
1,750
Boeing
New Ares/Orion program (locals only)
1,000
NASA/Kennedy Space Center Contractors
1,800
Northrop Grumman Corporation
1,650
Lockheed Martin
800
Intersil (formerly Harris Semi-Conductor)
700
M.C.Assembly & Test, Inc (MCATI)
900
Rockwell - Collins General Aviation
1,450
BAMSI, Inc
900
USBI
900
MIMA Physician Group
1,000
Computer Sciences - Raytheon (CSR)
800
Dictaphone
716
DRS Technologies (Optronics)
900
Jacobs Sverdrup Technologies
465
TYCO Printed Circuit Group
450
Honeywell
365
ITT Industries, Systems Division
307
Targ-It-Tronics
230
JDS Uniphase
204
Software Technology,Inc
200
RELM Communications
190
StorageTek Printer Operations
180
Scientific Atlanta, Inc.
180
Hydro Aluminum Bohn
170
Spectrum Microwave
160
Encore Computer Systems
120
Aerospace Interconnect Systems
100
Computer Task Group
100
ASRC Aerospace (now hiring)
Source: Economic Profile Economic Development Commission, and others

Other Local Employment Offices

Job Placement Services
Other Resources
Job-Applications.com Find hundreds of online applications and printable job forms for retail stores, department stores, pharmacies, grocery stores, restaurants, shops, etc. Its a great way for people to find part time and full time work quickly.

CareerOverview.com online career, job and education guide.
Contact you local political candidate and volunteer. You will meet the movers and shakers, and people who know who needs your special talents.
If you appreciate this information, please click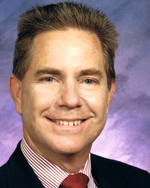 Contact the WEBBmaster for updated details, and help finding the perfect home or business location. About Richard Webb
cel/text 321-480-5514
eMail webb@4Brevard.com
Skype videoPhone: webb4Brevard
---