Brevard County Florida
Real Estate Magazine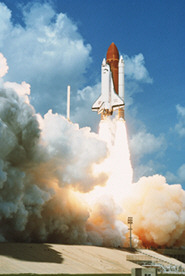 As Brevard continues to entrench itself as the post-shuttle hi-tech capital of the southeast U.S., demand for upscale homes increases. This article explains the fundamentals underpinning our continuing growth, and discusses the various neighborhoods you might enjoy. Click blue links for more details.
The home of America's rocketeers, Kennedy Space Center anchors the official High-Tech Corridor stretching west to Orlando and Tampa, incorporating the world's epicenters for rocketry, optics & lasers, and simulation. We're just 45 minutes due east of Orlando International Airport, with the country's lowest air fares.
Brevard County, a/k/a the SpaceCoast or Orlando's Seaside Suburb, stretches 70 miles along the Atlantic coast, with a population of 543,000 in 271,000 households. Including our islands, we enjoy 230 miles of coastline. Searching for waterfront real estate? We recommend the people at 4Brevard.com who know the waters, and specialize in oceanfront, Indian and Banana riverfront, canal and lakefront homes and condos, some with tricky navigation. Relocation specialists guide water enthusiasts and landlubbers alike to the best neighborhoods to suit varied needs and lifestyles including suburbs, upscale, retirement, elite, boating, relaxed, beach, country, golf, and condo. If you have kids, the School Selection Guide contains test scores and links to every private and public school website. The guide also helps you find neighborhoods where people share your values.
Politically, Brevard is overwhelmingly conservative. All but one of the entire legislative and congressional delegation is Republican. Our former exemplary Congressmen Dr. Dave Weldon and Tom Feeney are 2 of only 13 representatives who requested no earmarks payoffs! Six AM stations carry conservative talk radio. More than 400 churches dot the landscape. Talented people from Europe, India, and the Pacific Rim, many who first journeyed here to work on a launch, interact in a diverse, rich, and friendly environment.
Way back in February 2003 Money Magazine named Brevard County the 6th hottest market in the U.S. (see Market Trends). Builders flocked to Brevard and their excess construction created oversupply and discount pricing, but that market correction is gone, so this may be your last chance to get in on a bargain where real estate became far cheaper than most of the country.
Thinking of Buying or Selling?
Click for expert advice that will save you time and money when buying or selling Brevard property. See our Market Trends report with updated monthly graphs and three years of price history. Check average prices of luxury waterfront, golf, pool homes, and 2, 3, 4 bedroom homes and condos. International readers may want to use this currency converter.
Just for Fun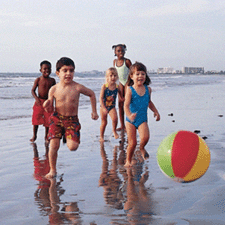 You want a little family fun? Central Florida is the vacation capital of the world, but you could actually LIVE here. We frequently visit Orlando theme parks, just an hour away, but Brevard has our own world-class cultural environment, planetarium, the Space Center Visitor Complex, plus all the watersports, beaches and fishing. Orlando comes to Brevard to get away!
Check out our museums and galleries, theaters, writers, artists, musicians, etc. Brevard has so many clubs for every interest, service clubs and lodges, music and nightclubs, health clubs, professional organi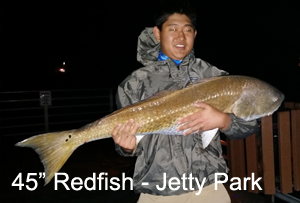 zations, military organizations, and volunteer organizations, we could not list them all, but here is a sample and a Central Florida Artists link. Top-rated national entertainment, including musicians, comedians and Broadway shows, can be seen at the 2,000-seat Center for the Performing Arts in Melbourne. The area enjoys active community theater programs, a semi-professional theater, another 500-seat performing arts center, and almost weekly musical concerts performed by The Brevard Symphony Orchestra, the Space Coast Pops or the wildly popular SpaceCoast Symphony with young conductor Aaron Collins, sure to be the next Arthur Fiedler.
| | |
| --- | --- |
| Speaking of fun, our port offers more than cruise ships. This is the center of Brevard nightlife. I created this Video to show the exciting restaurants with live entertainment, fishing fleet and seafood stores, marinas, Port Canaveral Fishing Charter Boats, 2 launch ramps, Jetty Park (No fishing license needed on pier!), yacht club, cargo operations, and submarine base. For the sixth consecutive year, polls named Port Canaveral the premier port in Florida. More recreational opportunities are available at Port Canaveral than all of Florida's other 13 deepwater ports combined. Construction is now underway to develop an intensive tourist destination inside the port. We installed a $22million terminal for 2 Disney super-cruisers, and Royal Caribbean recently added Freedom of the Seas. Here's a Live Camera to see what's happening on the ship channel today. | |
Taxes
The exodus from high-tax states to Florida accelerates. We are #1 ahead of Texas. We will not tax you to death. You will also be happy to know that our constitution limits the real estate tax assessment on your homestead to 3% increase per year. There is no state income tax or death tax, no business inventory tax, no corporate income tax on LLC and S-Corp, and the lowest business taxes in the country. People are flocking here from states burdened by high taxes, onerous budget deficits, and over-regulation. Reaping the conservative policies of their predecessors, Governor Scott and this legislature are proud to have reduced regulation, and cut taxes 24 times ($1/2 billion) in his term, WHILE producing a budget surplus after teacher salary increases. Crime rates sit at a 42-year low.
Helping keep taxes low, Scripps Research Institute, industry leaders in biomedical research, expanded to Florida. That's 6,500 Scripps jobs, plus the ancillary effect of nearly 500 companies and 50,000 high paying jobs over 15 years. Then-Governor Jeb Bush said it rivals Disney and NASA in economic significance. Now we have even bigger news under construction - watch the Orlando Medical City video below.
Here is a sampling of millage rates (dollars per thousand valuation). Titusville 18.8, Satellite Beach 19.2, Rockledge 17.9, Melbourne 17.6, Cocoa 17.6, Viera 14.9, Cocoa Beach 16.1, Port St John 15.7, Merritt Island 15.1, Palm Bay 17.9, Indian Harbor Beach 17.1.
To estimate your tax, start with 90% of sales price, less $50k exemption, times the millage rate. Example: (90% x $300k)-$50k = $220k valuation x 15.1 millage = $3,322 tax.
Homestead Exemption confers special benefits to certain residents. In addition to the tax cap mentioned above your home is protected from most creditors and gets a $50k assessment-value reduction. To apply, contact me for a free form.
Insurance
Although Brevard has NEVER suffered a direct hit in recorded history, the nearby turmoil created by an unusually active hurricane season in 2004 drove some insurers out of Florida and created public demand for more responsible insurance rules from the legislature. You can cut insurance by HALF with an inspection that certifies your roof and windows are protected. Our inspectors do the 4-point inspection immediately and inexpensively. One way to get a no-obligation insurance quote on any home you are considering is to contact:


The Florida Office of Insurance Regulation website lists companies doing business in Brevard, and sample premiums for each company.

FBIC lists good insurers that pay claims, and those who don't.
Economic Development
Twenty years ago Brevard relied on tourism and launches. Today, United Launch Alliance and SpaceX expect a busy schedule of 21 Delta, Atlas, Falcon 9, and submarine-based Trident rockets. The post-shuttle economy continues to grow and diversify. Northrop announced another 900+ jobs moving from New Jersey. The Manned Aircraft Design Center of Excellence will be created as part of the company's consolidation of its Aerospace Systems sector. They hired 400 engineers and high-tech people earning an average $70-80k a year to build a new KC-45 tanker aircraft.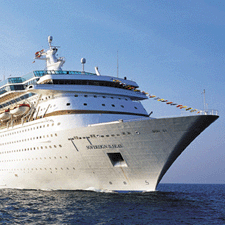 Port Canaveral recently invested $100million in a new Cruise Terminal and is on schedule to become the world's #1 passenger port this year with 2 million passengers. We host Carnival Sensation, Liberty, & Sunshine, Disney Dream, Magic, & Fantasy, and Royal Caribbean Quantum, Enchantment, Explorer, & Freedom. Canaveral is the world's only gateway servicing road, rail, sea, air, and space (taking reservations now).
A $23million ship-to-rail facility is under construction. It eliminates 32,000 truck trips using 8,600 efficient railcars, and boosts this port into a new era of cargo handling.
An automaker is negotiating to begin unloading cars into a new 7,500 car garage to be built in the port.
As we diversified into a busy commercial seaport, free trade zone, and a beneficiary of space-related spin-offs, people who had previously worked short-term on space missions returned permanently, bringing skills that attracted more high-tech businesses.
The legislature funded creation of a high-tech corridor stretching from Melbourne and Palm Bay, through the Space Center, and Titusville, and continuing on to the University of Central Florida Research Park, Orlando, and Tampa. A UCF high-tech incubator helps researchers, engineers, and businesses bring new ideas to market. With $100 million in research grants, patents developed at UCF are revolutionizing optical switching and throughput and turning this region into "Silicone Valley East". Florida's Space Coast boasts 48 engineers per 1,000 workers; more than any other Florida metro, or indeed any of the 25 most populated metros in the country. We also have the most concentrated high-tech economy in the state of Florida and the 16th most concentrated in the nation. Our high-tech workforce fuels innovation, attracting 13 patents for every 10,000 workers – more than double the national average of 6.4 patents per 10,000 workers.
SpaceCoast Economic Development Commission publishes information helpful to moving your business here (like tax abatement incentives), and helpful to job seekers too. Their research includes demographic statistics and business resources. Real estate investors will appreciate their economic trends report showing why Brevard is in growth mode. Port Canaveral and Titusville Airport with its 8000' runway and low landing fees are part of Foreign Trade Zone 136. The city, state, and county have incentives for moving your business here. Contact Richard Webb at 4Brevard.com for details and introductions.
Orlando Medical City

Biotech on the bleeding edge of discovery -- new 600 acre site with Burnham Institute, University of Central Florida's new College of Medicine, M.D. Anderson Cancer Center, Nemours Children's Hospital, University of Florida Academic and Research Center, and the largest Veterans Hospital in the country.

More than $1.5 billion in biomedical-related construction is complete, under way, or funded, just outside our western border. This is our biggest economic boost since Disney in the 1970's.
Retirement
Brevard is unique among retirement destinations because our job base also brings younger people here. This two-pronged growth will increase over the next decade. Baby boomers have dreamed of retiring to Florida for several decades. Now they are buying vacation and investment homes in the first wave of early retirement. Many former rocketeers with 20 years in the military return here as the best place they were stationed. They bring high-tech skills and an excellent work ethic. The VA Clinic in Viera is reputed to be the best around, well-run, excellent care, and no waiting.
Weather
We're due-east of Disney World and home to the Space Center. Both located here after scientific searches for near-perfect weather.
Brevard has never experienced a direct hit from a hurricane. Scientists say it is because hurricanes follow warm water and the Cape pushes the warm Gulfstream out to sea.
Merritt Island's microclimate is influenced by the surrounding lagoon and the water up its middle, features that act as a heat sink (warmer in winter, cooler in summer). In fact, we have the only agricultural zone-10 other than Miami-Dade County. We grow mangoes and avocados just like they do, and we're 200 miles north.
Employment
Help Wanted. Florida currently has 279,000 job openings, many of them here. Whether considering a specific job offer, or you're looking at general possibilities for moving here, you probably want to know about the employment climate. Your spouse and children probably want to know what's available for them too. Since Brevard is Orlando's seaside suburb, many people commute to jobs in Orlando with a drive time of 40 to 60 minutes; so check Orlando jobs as well!
For a listing of major Brevard Employers with hyperlinks directly to their careers pages see Brevard County Jobs.
Parts of Brevard cater to retired people. Therefore, there is a low average of only one worker per household, but with above-average household income of $51,000.
The local economy continues to diversify from its former concentration on the launch industry. We have many early-retired military rocketeers, in second careers, who created a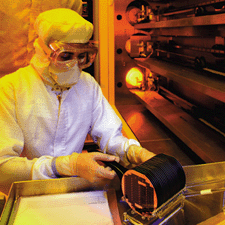 hi-tech base of skills, making Brevard County the high technology capital of the Southeast U.S. Total civilian labor force is growing faster than the Florida average. Brevard employs more than 179,000 workers, and increased 30% (53,000 new jobs) between 1995 and 2005. This long-term trend will drive real estate prices upward. Our 3-year jobs growth is historically double the national average.
Florida's High Tech Corridor Named One of the World's Top Seven Intelligent Communities Read article.
Florida dominates the simulation industry in the U.S. (video games and military), with most employees in Orange and Brevard Counties. Visit Florida High Tech to see some job opportunities in our fastest growth sector.
Florida grants temporary professional licenses to spouses of active-duty military.
Education
Key to Brevard's success, education at all levels is the best in Florida. Rocket scientists expect a high level of math & science so kids will exceed their parents education, 24% of whom have a college degree, and another 9% earned an associates degree.
Just one hour commute, University of Central Florida in Orlando, is the No. 4 "up-and-coming" school in the country, according to U.S. News & World Report's 2012 best colleges rankings, and it is America's second largest university with 76 majors, 56,000 students, and $100 million in research grants. Center for Research and Education in Optics and Lasers (CREOL) patents anchor what is destined to become "Silicone Valley East". The thriving Central Florida Research Park incubator links technology to the business sector, fulfilling UCF's commitment to become the greatest partnering university in the world. Average incoming freshman GPA is 3.8 (1/3 have 4.0 or better), SAT 1237, ACT 26! The undergraduate Business School offers an innovative curriculum now copied nationwide. Several other programs also lead the nation: Modeling & Simulation, Hospitality, Film & Digital Media, Solar Energy. Check out the Brevard campus. In 2009 the College of Medicine opened. See Medical City and watch the video.
Florida Institute of Technology (Florida Tech) Florida's second largest private college appears in Peterson's guide under Top Colleges for Science. With campuses in Melbourne Florida, Kennedy Space Center, and Patrick AFB, it offers 120 degree programs to 4100 students in schools of Engineering, Science & Liberal Arts (with specialty in Physics and Space Sciences), Aeronautics, Management, Psychology, and Extended Graduate Studies.
Private schools and homeschooling associations offer the finest K-12 education, but Brevard's government-run schools do quite well, ranking #5 of 67 counties on the Florida Comprehensive Assessment Test (FCAT), behind some tiny counties near the Georgia border. We are ranked #1 in teacher quality, and #2 in reading.
A complete discussion of Brevard County's FREE college tuition program, Florida's FREE homeschool, schools at all levels, and a selection guide with links to all their websites is just a click away at Brevard County Education.
Bristow Academy, the nation's largest private helicopter school calls Titusville's TICO airport home. Hundreds of international students come here for training in our great flying weather.
Culture
Maxwell King Center for the Performing Arts books Broadway touring productions, all major contemporary artists, Gilbert & Sullivan troupes, jazz, classical and country music performances. The Henegar Center in downtown Melbourne attracts touring symphonies, operas and theatrical productions. Parrish Theater in Titusville, and especially historic Cocoa Village Playhouse hosts productions with amazing actors, costumes, sets, and orchestra. In fact, Brevard hosts five local theater groups and a number of museums and local musical groups to suit every taste. We are musically blessed, and as more professional musicians retire to this area will be enriched by Space Coast Symphony,Community Band of Brevard, SpaceCoast Pops, Indialantic Chamber Singers, Melbourne Chamber Music Society, Melbourne Community Orchestra, Melbourne Municipal Band, Central Florida Winds, Brevard Symphony Orchestra, Brevard Symphony Youth Orchestra, Space Coast Flute Choir, Brevard Chorale, Canaveral Barbershoppers, and Harbor City Harmonizers. Bookmark this page to check programs and schedules.
We also have 17 museums and other cultural resources catalogued by Brevard Cultural Alliance.
Restaurants
Our personal favorite restaurant in several categories is:
Seafood - Grills or Fishlips at Port Canaveral
Pizza - Anacapri in Cocoa Beach
Mexican - El Toucan in Merritt Island
BBQ - Charlie & Jakes micro-brewery in Suntree
German - Heidleberg in Cocoa Beach
Vietnamese/Thai/Chinese Saigon in Cape Canaveral
Chinese - Yen Yen in Cocoa Beach
Thai - Thai Delight in Suntree
Cuban - Roberto's in Cocoa Beach
Sushi - Siam Orchid in Cocoa Beach
Italian - Brano's in Cocoa Beach
Fine Dining - Cafe Margeaux Cocoa Village
Breakfast - Victorias in Merritt Island
Relaxed Dining YellowDog Cafe in Melbourne
Ecotourism
Merritt Island National Wildlife Refuge encompasses 140,000 acres with over 1000 plant and 500 animal species, including 14 endangered species. It is one of the world's premier birding sites including pink spoonbills and bald eagles inside Kennedy Space Center.

The adjacent Canaveral National Seashore traverses 24 miles of undeveloped Atlantic beach. Watch a sea turtle lay her eggs.

Titusville's Enchanted Forest Sanctuary hosts interpretive walking tours on boardwalks descending 15 to 20 feet from the desert-like Scrub on the ancient Atlantic Coastal Ridge into the shadowy, moist Mesic Hammock with its huge canopy.

Visit the Sea Turtle Preservation Society in Melbourne Beach, supporting the Archie Carr National Wildlife Refuge. The 20 mile section of coastline from Melbourne Beach to Wabasso Beach is the most important nesting beach for loggerhead sea turtles in the western hemisphere and the second most important in the world.

Sebastian Inlet State Recreation Area, Melbourne Beach. Three miles of beach considered one of the best fishing areas in the state of Florida. Take ranger-led boat tours to Pelican Island, America's first wildlife refuge.
Orlando's Seaside Suburb
Many folks work in Orlando and live here. That's why we're called Orlando's Seaside Suburb. Commuting is easy. It takes 45 minutes any time of day to get from Port Canaveral in east central Brevard to Disney in south Orlando, or Orlando Airport in central Orlando, or University of Central Florida in north Orlando.
Our biggest traffic flows at 3:15pm when the Cape workers leave, and schools dismiss. Not even that affects getting from Port Canaveral to Orlando in 45 minutes.
Air commuters save $10,000 per executive per year on low Orlando air fares

versus other major airports. Consequently, we're home to hundreds of consultants, salespeople, executives, and pilots based in northern cities. Wouldn't you rather live on the SpaceCoast?
COMMUNITY PROFILES
Click here to learn more about our major communities, and link directly to municipal websites.
If you appreciate this information, please click

# Florida's
SpaceCoast

---

Click the following links to visit each city or area's official website.

Quiet and peaceful ocean-to-river Aquarina Country Club in Melbourne Beach - The South Beaches. Rich wildlife thrive on this barrier island, halfway between the SR192 and Wabasso causeways, and 30 minutes from the Melbourne and Vero malls. Play Aquarina Golf Course or fish the remote mangrove islands just 5 miles north of San Sebastian Inlet's ocean access. No other community offers these wide sandy beaches on the Atlantic ocean, plus a boat launch ramp on Indian River Lagoon! Close to major ecotourism sites. New condos offer pre-construction prices.

This famous rocketeer town on the barrier islands shares its name with the launch site jutting out on Florida's coastline. Bounded on the north by Port Canaveral, the world's second busiest passenger port, and on the south by Cocoa Beach, this resort town prides itself as a safe, clean, residential beach-side community. Because it is closest to the launch complexes, it was settled in the 50's and 60's and is an emerging investment opportunity as older homes get refurbished to today's higher standards for homes near the ocean. Timeshare giant Westgate Resorts is rumored to be eyeing oceanfront properties since they bought Cocoa Beach Pier in 2014.

We're located on a barrier island in the central part of Brevard, separated from the city of Cocoa by the Intracoastal waterway, Merritt Island, and the Banana River. National Pro-Am surfing championships, Ron Jon Surf Shop, Cocoa Beach Surf Company, Cocoa Beach Pier, dozens of casual hotels/motels draw beachlovers from around the world. World-famous surfers including 10-time world champion Kelly Slater, C.J. Hobgood, and many hall-of-famers including Phil and Rich Salick live here. See East Coast Surfing Capital fabulous surfing pictures. The world tandem surfing championships were held here Labor Day 2012.

Residents and visitors enjoy the casual beach lifestyle in a thriving ocean-side community, with miles of white sandy beaches, and river shoreline - habitat to manatee, porpoises and big birds. Miles of finger canals provide many residents an opportunity to dock boats in their back yards. Golf, tennis and swimming are popular at the public Cocoa Beach Country Club. The high school houses an excellent International Baccalaureate program for the most challenging education offered by Florida's public schools.

Quaint restored Cocoa downtown hosts boutiques, art dealers, antiques, and lots of sidewalk restaurants. Two popular events are Sip & Stroll, and lunch-time concerts at the gazebo. Street festivals and art & craft shows frequently draw visitors from everywhere. With our proximity to Disney and a pool of talented entertainers, treasured Historic Cocoa Village Playhouse hosts productions with amazing actors, costumes, sets, and orchestra.

Some of the friendliest people you'll ever know! Get away from the cold weather and/or the zero-lot line life. Set in the beautiful natural settings of old Florida, a nature-lover's paradise Grant-Valkaria is close to Melbourne and Vero, with a taste of Key West. Estate-size homes sit on acre-plus property located minutes from several championship golf courses, the Indian River, Atlantic Ocean, and great salt water and fresh water fishing as well as some of the best surfing found. Grant-Valkaria is also known for its commercial fishing, and crab and oyster houses that sit along U.S. Highway 1. See some lovely horse ranches and don't be surprised to see a horse trotting down the road or some small deer wandering! Don't forget the famous Grant Seafood Festival in February and the QFest (that's short for BBQ) in August.

Upscale homes and condos share this island community with beachside hotel/motels.

The boardwalk has an old time beach appeal, with restrooms, changing areas and showers located periodically along A1A. Shopping. dining, commercial, professional, and multi-family areas cluster near the major intersection on SR A1A at the eastern terminus of US 192, with single family residential homes in the remaining areas. With just 5% vacant land, the town's approximately one square mile is almost completely built out, and will likely retain its low density residential nature. Brevard Planning Department estimates 538 peak seasonal residents, and a resident population of 3,035. Just 20 minutes from Melbourne International Airport, this area is ideal for fly-in weekends. Try a CondoTel where you enjoy the seashore whenever you like, and the hotel leases your vacation home suite as an income-producing investment! Virtual Tour.

This small upscale residential community on the beachside island consists of just two square miles and 8,100 people between Satellite Beach and Indialantic. It includes Lansing Island (below). This is such a well-run city, it has no debt.

A friendly "welcome home" from the guard at the Lansing Island security entrance foretells a gracious gated community containing the highest concentration of celebrities and luxury homes in Brevard. Tropical flowers, glorious fountains and palms landscape the central boulevard as you pass estate homes displaying tasteful architectural flair.

Exclusive Lansing Island clubhouse provides the perfect setting to meet new friends at neighborhood parties. Outdoor swimming pool, tennis courts, basketball, and playground ensure you and your guests of secure recreation. Indoor game rooms, an exercise room, and meeting rooms serve all your needs.

Yachtsmen and watersports enthusiasts enjoy deep access docks. Port Canaveral and Sebastian Inlet lead to the some of the most exciting ocean fishing grounds in the world. Prestigious Eau Gallie Yacht Club is less than one mile south.

Southern Brevard features two "old downtown" areas, each with specialty shops, great restaurants, and other attractions, and the county's largest mall, Melbourne Square. In the late 1800's, much of Melbourne's commercial activity was conducted in wooden buildings clustered along Front Street, located on Indian River Lagoon shoreline at Melbourne Harbor. While most of Melbourne's 71,000 people are located on the Florida mainland, a small portion is located on a barrier island. See also West Melbourne. Holmes Regional Medical Center heart catheter clinic id rated #1 in the state, #5 in the country.

More like a neighborhood than a city, we're just 600 acres on the beachside island. The projected ultimate population, based upon past growth trends and future projection is 4,000 persons. We're already at 3,300 in a still-quiet community. Single family home sales range from $300k condos, to $1.25M on the canals. See Aquarina.

Nasa's Shuttle landing and processing facilities, including the Vehicle Assembly Building and Kennedy Space Center, are here. The launch pads lie directly east. A new biotechnology research park will provide quick payload access to the shuttle. Technology and space age mix with scenic views and natural wonders. Merritt Island National Wildlife Refuge and surrounding area hosts 22 endangered or threatened species. The Indian and Banana River Lagoons, the most diversified estuary in the country, cradle Merritt Island between the mainland and barrier islands.

The most prestigious estates in Brevard $3.6M, some spanning from Indian River to Banana River on the south legs of the island, meld into beautiful moderately priced boating communities in the center, and a sometimes country atmosphere north of the cross-island barge canal at SR528.

Boaters from the Intracoastal Waterway travel through that canal to the locks, the port, and the Atlantic, so this island is the ideal location for ocean fishermen.

SR520 divides the 4 by 40 mile island with a 100-store shopping mall, independent stores and dozens of popular restaurants. Population 36k.

In the 1850's the first white settlers, also drawn by the bounty and beauty of the area, built homes along Turkey Creek. The town was later named after the palm tree bordered bay. In the 1940's a Naval air station provided an economic catalyst. In the 50's, General Development Corp platted and sold lots, mostly in the northeastern U.S., to people dreaming of retiring to Florida. This has resulted in an odd (for Brevard) pattern of development with new homes built next to homes 20 years old, and vacant lots, many with large trees, scattered about. The city continues to prosper and now more than 79,000 residents call it home, making it the biggest town in Brevard. At build-out, projections say the city will have more than 250,000 residents in this fast-growing, moderately priced, informal community.

Stillwater is a new "lifestyle" subdivision featuring eighteen 1.2 acre lots on two 2,170 x 350 foot water skiing lakes.

This ancestral hub of Brevard was the spring break destination of the 1920's! Stately refurbished 1890's riverfront homes line Indian River's east shoreline alongside 6,000 sq ft contemporary homes. Today, new developments spring up along the south and western borders. The total is 22k homes and rising.

On the island two miles south of Patrick Air Force Base, this area is revered for its excellent high school and great surfing. Housing is varied, with single and multi-family canal-front dwellings, beachside condominiums, and meticulously landscaped homes. Guard-gated Tortoise Island homes range from $700,000 to $2 million, most with deep-water docks.

Home of the newly refurbished and most affordable private member-owned country club in Florida, this master-planned development is built around two 18-hole champion golf courses, one designed by Arnold Palmer, just north of Melbourne Florida. With prices from the $150's to over $900,000, Suntree offers tree-lined boulevards and meticulously kept homeowner landscapes to about 8,000 people.

The sleeping giant is awake. This Video or this Brochure explains the many new ventures and job opportunities. Here's a place where nature is in harmony with the everyday world. The Merritt Island National Wildlife Refuge and the Canaveral National Seashore separate Titusville from the Atlantic Ocean. Preserving and maintaining the fragile ecosystem and the wildlife takes top priority. The largest sea turtle nesting area is located at Canaveral National Seashore. The economy of Titusville is based on the aerospace industry, tourism and construction. The space industry settled upon Titusville in the 1950's and is growing again. Titusville shies away from big malls, making it a slower-paced community. Here's where to go and what to do in north Titusville & Mims. See Titusville Amenities. Titusville tax and water rates are the highest in Brevard.

Viera, which means faith, is a series of beautifully planned and landscaped communities with streets and neighborhoods strategically placed to provide picturesque vistas carved out of pasture land. This New Town includes Brevard's main government center, commercial enterprises, a regional shopping center, major entertainment, and cultural facilities and Brevard Zoo. One village, Indian River Colony Club is a 55+ section of 786 homes providing full maintenance - even including appliances. Washington Nationals spring training and Brevard Manatees provide entertainment at Viera's SpaceCoast Stadium.
Use my expertise to find the best home in the shortest time, at the best price.
If you appreciate this detailed information, please click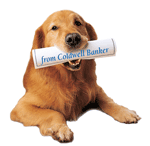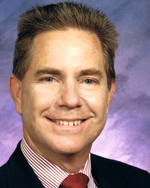 ©2006-2015 Richard Webb, Top Producer
Coldwell Banker Paradise / Ed Schlitt Realtors

Contact the WEBBmaster for updated details, and help finding the perfect home or business location. About Richard Webb
cel/text 321-480-5514
eMail webb@4Brevard.com
Skype videoPhone: webb4Brevard
URL: 4Brevard.com/brevard-real-estate.shtml
En Espanol 4Brevard.com/miami-bienes-y-raices.htm