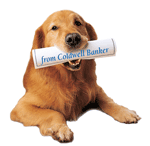 O
wing more than your real estate is worth
is pretty scary
because

your family's financial future could be at risk for many years. Can you qualify for a Loan Modification and keep your home, or should you do a Short Sale? Our goal is to educate you on your options, and provide a TEAM to help you thru the process.
A short-sale occurs when the lenders agree to release the mortgage for less than the payoff owed on the note. It is race to beat foreclosure. We sell the home while it is still in good condition, and avoid legal expenses, deterioration, and a distressed price that will ultimately be charged against you.
Both buyers and sellers are tired of short sale contracts that never close. Experienced Realtors only show short sales where all the essential paperwork is done, to avoid wasting everyone's time with unfulfilled hopes. Instead, call to learn how we get results.
Avoid Foreclosure. Knowing the correct way to demonstrate a hardship (inability to pay) is essential to negotiating with the lender for better options. As a banker for 10 years, I know what lenders are thinking, and have exposed their back room shenanigans (learn more). We may be able to negotiate a work-out for you. Read this entire article, then give me a call.
Be careful of law firms advertising themselves as foreclosure experts. They make more money by dragging you thru a failed short sale, and INTO a foreclosure; we work with a law firm that helps you AVOID foreclosure.
Many people with good credit, and/or assets beyond the real estate, will not normally qualify for a short sale. If you must sell, and have a security clearance for example, saving your credit is critical to your job. A loan modification or Deed in Lieu of Foreclosure may help you. Call me for a discussion personalized to your situation, and referral to my attorney..
Stay in Your Home! Do not move yet. There are a number of alternatives to foreclosure. I recommend you explore each of them. Most people do not understand the process and what a short-sale exactly is. Just like anything else, if you don't work with it every day as we do, then it can be scary. Think back to the first time you rode your bike or drove a car. It was probably pretty scary because you weren't sure. Same thing here, you aren't sure what the process is but you know something bad is going to happen. I will help you understand the foreclosure process and help get you to the other side. Do NOT pay any up-front money to a slick talker promising to do the paperwork. I'll teach you to do it easily, and FREE.
I am a foreclosure expert with a team, including a lawyer, who specializes in helping homeowners just like you who must sell at a loss, or have fallen behind with their house payments and are now facing foreclosure. We are licensed Realtors who will have a legal duty to you to look out for your best interest, to work on your behalf. In other words I am here to help you through this situation, to give you the very best advice and to work for you. I do not work for your lender, I work for you!
Most likely at this point your options have become limited to either letting your home be foreclosed, or to try to sell your home. The bottom line is that you do not want foreclosure as it will ruin your credit with a Deficiency Judgment lasting 10 to 20 years. I will show you alternatives that will save your credit and have you qualifying for another home in as little as 12 months.
First, let's first look at the differences between a foreclosure and a short sale
Ruined Credit

Buy again in 10-20 years

Recorded

Judgment

Large Attorney Fees

Deficiency Judgment(s)

Possible Bankruptcy

Prolonged Disaster

Bruised Credit

Buy again in 12 to 18 months

Private Negotiated Settlement

No Cost to You

Debt forgiven, or small note

No Bankruptcy needed

Peace of Mind
Let's examine each point one-at-a-time
Ruined Credit vs Bruised Credit - In a foreclosure your credit can be ruined for 10-20 years. With a short sale your credit will be bruised for 12 to 18 months. Most banks and lenders understand nearly everyone out there is having some sort of credit problem, but what they don't want to see is you just giving up, or giving them the house. A short sale is a much better alternative to a foreclosure.
Buy again in 10-20 years vs Buy Again in 12 to 18 months - With a foreclosure and deficiency showing up on your credit report it will be very difficult if not almost impossible to buy anything on credit -- no house, no cars, no credit cards, higher insurance, large deposits for utilities, and so on. With a short sale your credit will suffer but it has been our experience for those clients who are able to show 12 months of good credit history that banks and lenders are willing to extend credit once again.
Recorded Judgment vs Negotiated Settlement - Once the foreclosure process is completed the court may wait up to 5 years to issue a deficiency judgment in favor of your lender. This judgment will show up in the public records and on your credit report. A short sale is a PRIVATE negotiated settlement between you and your lender. No need to worry here, my team will negotiate for you. We cannot guarantee a full release, but obviously any settlement is much better than a judgment.
Large Attorney Fees vs No Cost to You - In order to file a foreclosure action against you, your lender will hire a law firm. Law firms charge thousands upon thousands of dollars to handle the foreclosure which will be added to the amount you owe the lender. A short sale will cost you nothing to facilitate. In fact, I will handle the entire process for you at no cost to you. How? Your lender gets a higher price for your home by paying my commission after I find a buyer for your home. Even if you owe more than your home is worth I can sell it and your lender will pay all of the fees involved at absolutely no cost to you. In extreme situations, you might however incur a tax liability for amounts forgiven by the lender. Tax law changes frequently..
Deficiency Judgment(s) vs Negotiated Settlement - If you do owe more on your home than what it may be worth and it is foreclosed, each lienholder adds their legal expenses and has the option to chase you for the total owed. They will be able to garnish wages, attach (take) personal property and make your life miserable for 10 years, then renew for another 10. A short sale will allow us to negotiate with your lenders with the goal of releasing all or most deficiencies before the short sale is completed.
Possible Bankruptcy vs No Bankruptcy Needed - Many foreclosed homeowners end up filing a bankruptcy in order to dodge the deficiency judgment. With a short sale, most homeowners avoid a bankruptcy that can further destroy your credit.
Prolonged Disaster vs Peace of Mind A foreclosure can haunt you for 10 to 20 years. A short sale may end the process in as little as 3 to 4 months and allow you to get on with your life. It's your choice.
Military Only

CONgress temporarily expanded cities covered by the Housing Assistance Program (HAP) to assist all service members required to permanently relocate (PCS) during the home mortgage crisis, service members and DOD employees who are wounded, injured or become ill when deployed, surviving spouses of service members or DOD employees killed or died of wounds while deployed, service member and civilian employees assigned to BRAC 05 organizations. Monetary assistance may be based on your cost PLUS improvements, not just your initial purchase price. This means HAP may cover more of the loss so YOU will have to bring less funds to closing to cover the difference. Official DOD website.
Federal Employees
Some agencies have programs similar to HAP if you must move. Call Richard Webb for details.
Use a Licensed Negotiator
To curb rampant fraud against unsuspecting homeowners, the legislature prohibited anyone but Realtors, Mortgage Brokers and lawyers from negotiating short sales with lenders on your behalf effective January 1, 2010. Title Companies are not licensed negotiators. State regulators took the first steps in February in what they said will be an ongoing effort against unlawful mortgage modifiers, ordering several operations to immediately stop doing business.
Do not sign papers to any "partner" who promises to make a deal for you!!! And run from any "Short Sale or Foreclosure Rescue Consultant" who requests an up-front fee and/or on-going fees from you to negotiate a short sale. This is strictly prohibited by law.
Don't Pay Under the Table. Some second mortgage lenders have taken off-the-books bribes to release their lien. If you are involved in this RESPA violation, you and the Realtor could go to jail. Dealing with a reputable agent can protect you by insuring the HUD closing statement is accurate and legal.
Coldwell Banker Ed Schlitt is a large established (56 years) Realtor that constructed an entire Short Sale Division dedicated to the negotiations and onerous paperwork of short sales. We developed the expertise and processes necessary to to do it correctly, and successfully, and have a near 100% close-ratio as a result. Our agents do the marketing, and the Short Sale Division knows who to call and what to say to get favorable responses from lenders. I also have a good attorney who can help you.
Beware of real estate agents who use Title Companies as negotiators. If your negotiator lacks the licensing and negotiating expertise that we have, YOU could be exposing yourself to unnecessary liability.
If You Received Foreclosure Papers
A foreclosure is actually a lawsuit in which your lender is trying to regain control of their collateral. By this time you have received a fairly thick packet in the mail from the courthouse that contained the foreclosure lawsuit. At this point you have not been foreclosed upon but rather you have been served notice that a foreclosure action has been initiated against you.
The foreclosure process can take from 6 months to 2 years to complete. Currently there are hundreds of foreclosures being filed every week so you can see why it takes so long to process. At the very end of the foreclosure process your home will be sold at the sheriff's auction and only then will the sale be confirmed by the court. It is at this time your house has been foreclosed on, months down the road. That is when someone will show up at your door with a court order for you to move out immediately, and may offer you cash for keys and a clean house.
During this entire time period you still own your home. You have every right to live in your home until the foreclosure process is complete. No one including the Sheriff is going to show up at your front door and throw you out. They might pester you on the phone but I can show you how to stop that as well with a simple form. I highly recommend you stay in your home, save your money, make sure all of your other bills are paid on time, and start to re-establish your credit.
If You are Struggling to Make Payments
Modification Options pays lenders to re-work loan terms and lower monthly payments at no refinance cost to you. Refinance may be offered to qualifying homeowners going through hardship.
Home Affordable Modification Program, or HAMP is designed for homeowners likely to lose their homes because they canít keep up with mortgage payments. Because they got taxpayer bailouts, certain lenders are REQUIRED to analyze your mortgage and offer this program prior to foreclosure. Qualifications: primary residence, first mortgage under $729,750, originated before Jan 1, 2009, monthly Principal & Interest payment exceeds 31% of monthly gross income. Second mortgages or lines of credit do not count and are not considered for the ratio. You must demonstrate financial hardship like an increase in mortgage payment, drop in income, or medical. This program was scheduled to expire at the end of 2012. Process lowers your interest rate, extends the term of the loan, or reduces your principal. Interest rate may be reduced as low as 2%! Beware of scams, and ACORN affiliates under different names. All legitimate help (except for lawyers) is free. Call me.
Home Affordable Foreclosure Alternatives program, or HAFA offers lenders financial incentives to opt for a short-sale or deed-in-lieu of foreclosure as discussed above. This program started April 5, 2010.
Fannie Mae has programs that may help you. To see whether your loan was purchased by Fannie Mae, click here.
How Do I Get Started?
If you appreciate this information, please call me and click