#

Florida's
SpaceCoast
---
Blue Ribbon Preferred Benefits


The Blue Ribbon Preferred program is a value-added home selling distinction offered by Coldwell Banker Paradise / Ed Schlitt to sell homes faster. It introduces something special to the home buying process - peace-of-mind.
This Coldwell Banker exclusive program distinguishes certain superior homes, providing more assurances about the home up front, so there are fewer surprises - making it easier for someone to have confidence in your home, thus making it more desirable.
Special Buyer Benefits

Builds buyer confidence in the purchase
Identifies any potential issues up front
Offers everyone a predictable process with fewer hassles
Minimizes surprises in the post-contract process
Helps determine fair market value
Reduces the need for negotiations
Shortens closing time
Provides the security of knowing the home is under warranty
Special Seller Benefits

Makes your home more marketable and attractive to buyers
Differentiates your house from others for sale in the neighborhood
Minimize negotiations for the right price
Gives you more control in the selling process.
Decrease the likelihood of a sale falling through due to unexpected surprises
Steps to Make a House a Blue Ribbon Preferred Home
A few steps taken when the home goes on the market:
Pre-sale Inspection , identifies potential issues that could detract from buyer perception of value. Click for more details on Home Inspections
Corrective Work has been completed. No issues, no delays.
Preliminary Title Search removes surprises that could delay closing
Detailed Seller's Disclosure removes the question "What am I getting into?"
CMA or Fee-Appraisal establishes solid basis for price
Pricing reasonably close to market so home will sell
Marketable Commission so other agents will show enthusiastically
Home Warranty provides coverage on mechanical systems
We'll help you complete quick steps necessary for a Blue Ribbon Preferred program designation. We'll recommend and contact preferred companies. You select from excellent vendors. Then we'll promote your house with distinctive yard signs and marketing.
Coldwell Banker Blue Ribbon Preferred Home Differences
Traditional Home Buying Process:
Blue Ribbon Preferred Process:
Buyer offers less, to guard against unknown contingencies
Buyer confident that home and title are sound. Fewer unknowns = better price.
Inspections, market analysis, repairs and title search discover issues after signed contract
No surprises during negotiations or closing because problems are addressed up front
Buyer responsible for completing all above tasks
Seller completes tasks
Seller pays premium price for rushed repairs
Repairs less costly when done ahead of time
Home warranty unlikely
Warranty peace-of-mind
No hassles, smoother negotiations and, best of all, no surprises. Call me to learn more about the Blue Ribbon Preferred program. We'll show you the best way to buy or sell a home.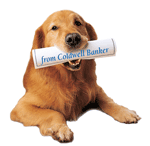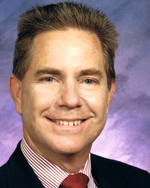 ©2004-2015 Richard Webb, Top Producer
Coldwell Banker Paradise / Ed Schlitt Realtors

Contact the WEBBmaster for updated details, and help finding the perfect home or business location.
About Richard Webb
cel/text 321-480-5514
eMail webb@4Brevard.com
Skype videoPhone: webb4Brevard