Note: Tenants have their own accounts, and utilities hold them responsible, not the landlord.

Cable TV & Internet

Print this BrightHouse Discount Certificate good for up to $125 in savings. BrightHouse handles all of Brevard's cable. To order discounted service, use my name (Richard Webb) and call Samantha 321-806-7215 for personal service. They also bundle RoadRunner fast Internet, and home phones.

Cel Phone

Check coverage maps where you are most likely to use your cel. Some providers have spotty service. Verizon is excellent, but high-priced. Several discounters (eg. Cricket, PureTalk) use AT&T antennas with good service.

Antenna TV

Free Digital TV via $10 antenna is available via the digital tuner in newer TVs and DVRs, or with $60 digital-to-analog converter box. Currently 36 channels.

Direct TV (satellite)

Most people get a system from a local store like Best Buy, Blockbuster, RadioShack, Wards, Kmart, an independent local dealer, or from an online dealer. You should be able to find a FREE (after rebate) receiver at most stores. Satellite reception suffers during thunderstorms.

Telephone

Contact AT&T online or 800-288-2020 at any hour to set up service. Deposit will be determined by your credit report. You can select from three DSL Internet access speeds 6/24/75 Mbps, even without voice service; but check if actual equals advertized speed. Alternatives: Many folks ditched the land line in favor of digital VOIP which is clearer. Magic Jack works thru your computer or stand-alone. Ooma is stand-alone. Skype, Google, Zoom (which include video) on the desktop and smartphone significantly reduces cellular minutes if your cel plan limits minutes.

Power

Florida Power and Light requires a deposit that varies according to a customer's credit rating. To sign up for FPL service, click FPL.com. or call 321-723-7795 or 800-226-3545. One-day notification is required to provide service.

Water

Be sure to ask about overdue charges! they are supposed to be paid by the seller, but the closing agent could conceivably miss it.

Charges for sewer, water and deposits vary. If you do not have a well, consider getting 2 meters - the sprinkler water is 1/3 the price (no sewer fees).
Some areas offer recycled water for sprinklers. Price varies, but $10/mo is average. Most districts install a meter, but current recycle charges cover unlimited use.

Cocoa Water

Cocoa Water provides service for most of Central Brevard. Charges vary. All customers pay a $20 administration fee, paid on the first bill. There may be a $60 deposit. Residents go to Cocoa City Hall, located at 65 Stone St. (Cocoa Village) between 7 am and 5:30 pm weekdays. Call 321-433-8400. Remotely: Put the reference address at the top of a page with your SS# and attach your Driver license with tape. Fax it on high-resolution or photo setting to 321-639-7524. (They must be afraid you'll steal the aquifer so their process is tougher than FPL that trusts you with 10x higher bill).

Indialantic Water 321-727-2900

Palm Bay Water 321-952-3400

Titusville Water & Solid Waste

Typical arrogant government procedure: they put a lock on the water meter at move-out and charge monthly availability fees of $16 regardless of use. No website -- call 321-383-5791 to put $129 deposit plus $15 administrative fee on your credit card.

Melbourne Water

To open an account, contact the Utility Billing Department at 321-953-6390 or go to the Utility Billing Counter located on the first floor at City Hall, 900 E. Strawbridge Ave.

West Melbourne 321-727-7700

Gas

Florida City Gas Co. supplies natural gas to most of Brevard. To begin gas service call 800-993-7546; for new homes call 321-632-1734. Gas companies require several days notice to start service. Call or click early to arrange getting turn-on as it requires an appointment with gas company technician at your new home.

Monitored Security click for ADT discount pricing, but still expensive. Go wireless.

Vehicle Registration and Driver Licenses

To round out your to-do list... Florida does not require vehicle inspection, but you must get a Florida tag within 10 days of moving here. Brevard Tax Collector facilities around the county make it fairly quick. Call 321-264-6922.

Boat Registration

Within the sooner of 90 days or expiration of current registration, go to Brevard Tax Collector office to purchase registration numbers and decal for any powered vessel not federally documented (yacht).

Toll Transponder

You'll surely want this any time you go to Orlando. Electronic transponder available at Publix Market gets you thru all of Florida's toll booths without delay, and you get a toll discount. Pay $5 for the sticker on each vehicle, and you get a $5 toll credit. Activate online at SunPass.com. Sunpass is an interoperable competing vendor. E-Pass discounts for heavy users.
Voter Registration

Call registrar at 321-264-6740 or see website for locations. Never vote by name recognition! Until you diligently research the candidates and issues, please don't vote. A successful republic needs well-informed voters. People flee here to escape tyranny; do not bring liberal-state voting patterns to Florida.
While getting ready for your new home, you may want insurance quotes. Insurance is only required if you have a mortgage.
Insurance Comparisons

The Florida Office of Insurance Regulation website lists companies doing business in Brevard, and sample premiums for each company. On their main page select either homes built under post-1991 building code, or homes built earlier.
Earlier homes show two premiums:
Home outfitted with full wind mitigation features
Home without
If you found this information helpful, please click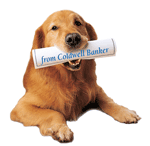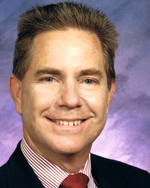 ©2004-2020 Richard Webb, Top Producer


Contact the WEBBmaster for updated details, and help finding the perfect home or business location.
About Richard Webb
cel/text 321-480-5514
eMail webb@4Brevard.com
Skype videoPhone: webb4Brevard